How to Return Your Ring For Exchange
We include one exchange the first 45 days with your ring purchase (outside USA add $10.95), after that its $39.95 each time (if you did not purchased the lifetime warranty, $24.95 if you did).
It is the customers responsibility to send the ring back for exchange.
Check the size first to see if your ring is in stock!
Send your ring to the address below for exchange. Include a note with name the order was under and the size you want. Make sure you send it USPS in a padded envelope (with tracking number), so it won't break through. Check our site to see if we carry the new ring size that you want and if it is in stock. If not, contact us to see shipping time frame.
Putting it in the ring box and little bag and then in the little jewelry box that it came in is the best way (see below).  If you no longer have the little bag, wrap the ring in tissue before placing it in the little box or inside a baggie if you no longer have the box.
Men's Rings
PO Box 901809
Sandy UT 84090-1809
Include a note with the following information:
Name
Address
email (for tracking info)
Phone
Original order (if available)
Thanks
Men's Rings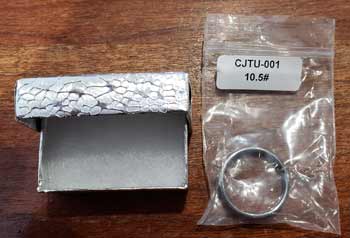 Exchange & Return Policy
All Rings come with one (1) 45 day size exchange (customer responsible to send their ring back to us).

  
After 45 days,  $39.95 per exchange or $24.95 if you purchased the life-time warranty and have already used the exchange that come's with it.
Show sales have a 3 day cancellation policy.
Internet Sales (Purchased on website) have a 15 day return for refund policy, less the $18.95 shipping and handling charge in the original order and a 15% restocking fee. Also less any other extra costs (i.e expedited shipping)

Past 15 days, return for exchange only

. One processed exchange void's and disqualifies any return for refund. Any discount certificates have no monetary value.
Once there has been one exchange the product not loner qualifies for an exchange.
Special orders are non-cancel-able and non-exchangeable.
All Rings shipped in the USA come with a 45 day Manufactures Defect Warranty and a 90 day size exchange (USA Only).
Outside the USA we must use UPS, FedEx or DHL, so add $29.95 per exchange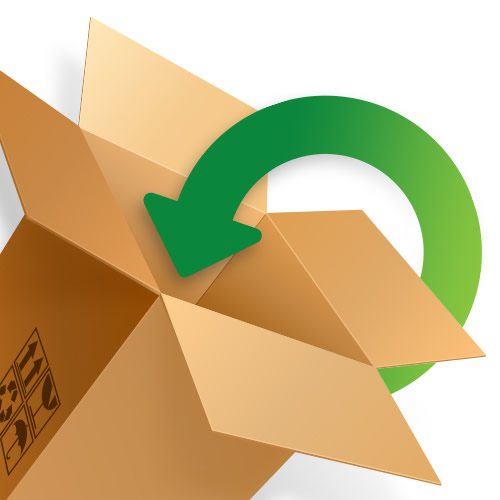 Contact
If you ring size is not is stock or not available or if you would like to let us know your ring is on it's way.